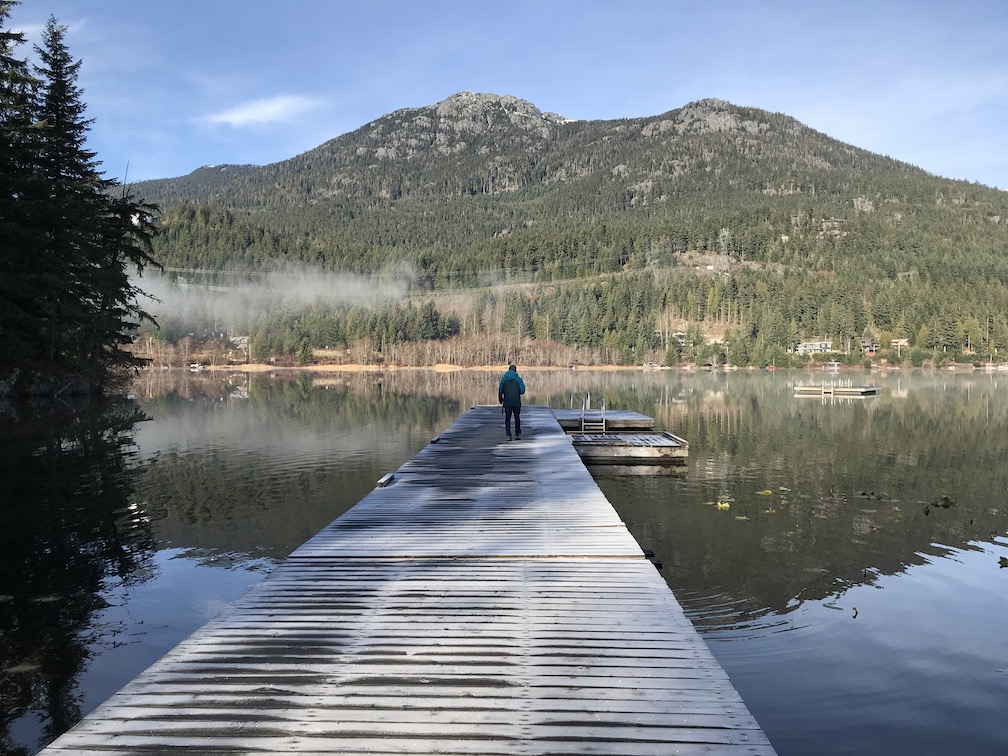 I travelled to Whistler, British Columbia recently with my wife Kathleen. This was a different vacation for us. Much of our time was spent outdoors. We'd come off season, just before the ski hills opened, but it worked out well for us as we mixed family time with small doses of nature and got a better appreciation of where Kathleen's son Jay lives and why he's there.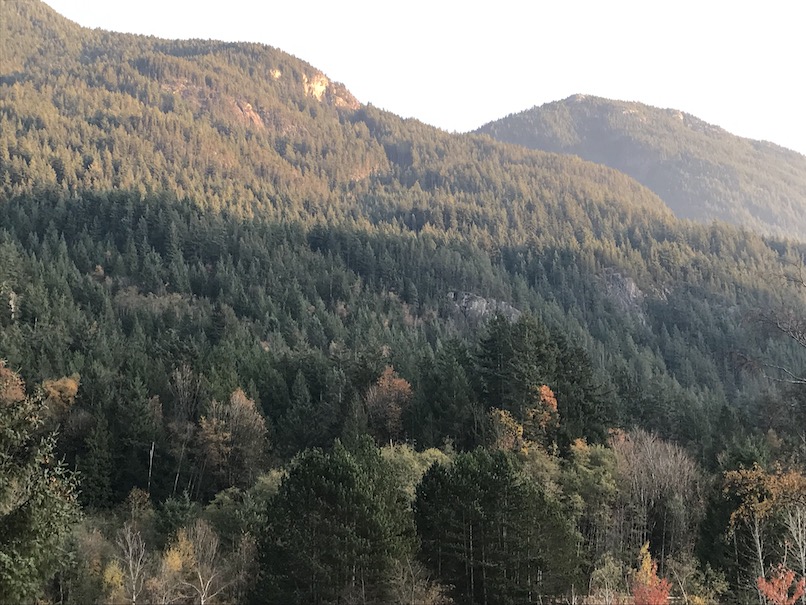 While I was there, I took a few photos. My current art project starts with close-up details of nature, but I also step back and record a wider view, the way filmmakers construct reality. One of the hardest things to photograph is sunlight, to appreciate how life depends on the light and energy of the sun. Light is the first element of art, as is shadow. A mystic might say we journey from a life of shadows toward the light.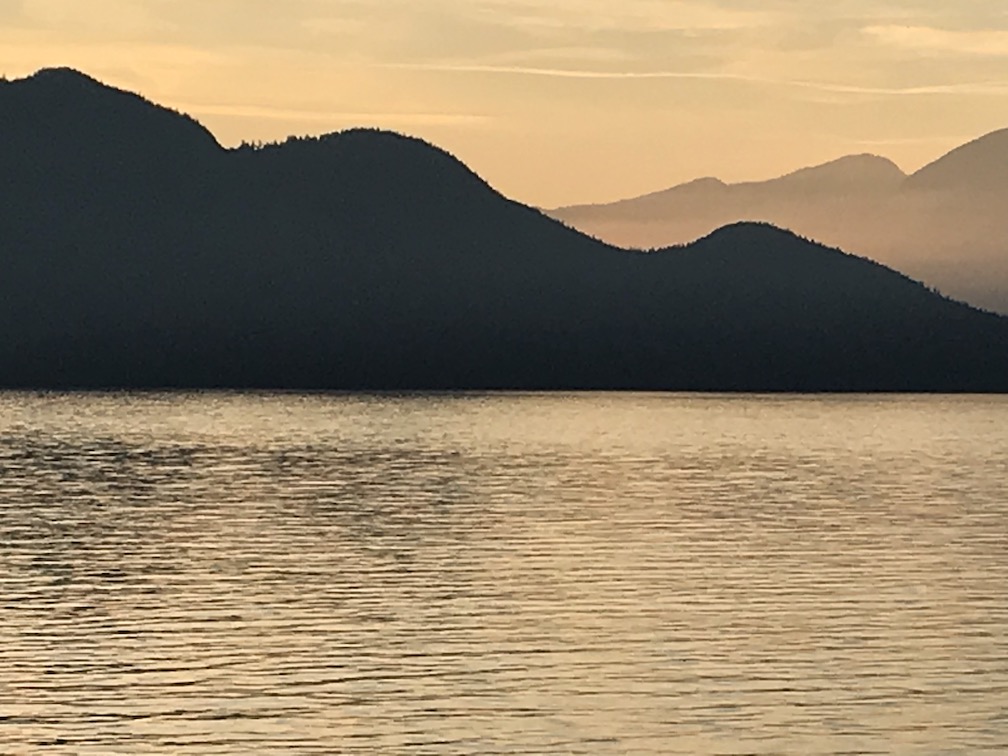 I had feared living amongst a ring of mountains might get claustrophobic. The reality is they're always changing, especially if you're on the move. I get glimpses of them on our peregrinations around lakes and forests and along stretches of highway, power lines and ski slopes.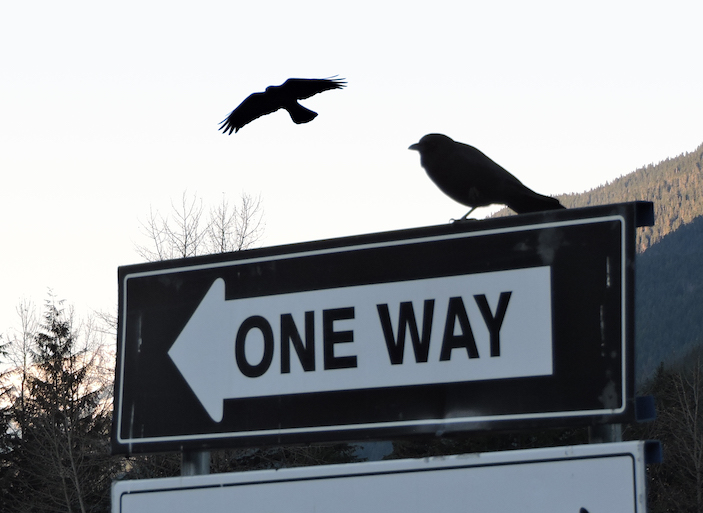 I'm reminded of Hokusai's One Hundred Views of Mt Fuji, a travelogue of 19th century Japan, showing the country through a series of pictures. In each picture, the landscape and activities change, except for one element, the mountain in the background. As I travel the back roads and hiking trails of Whistler, I get the idea that I could do a similar project, featuring Canadian mountain peaks.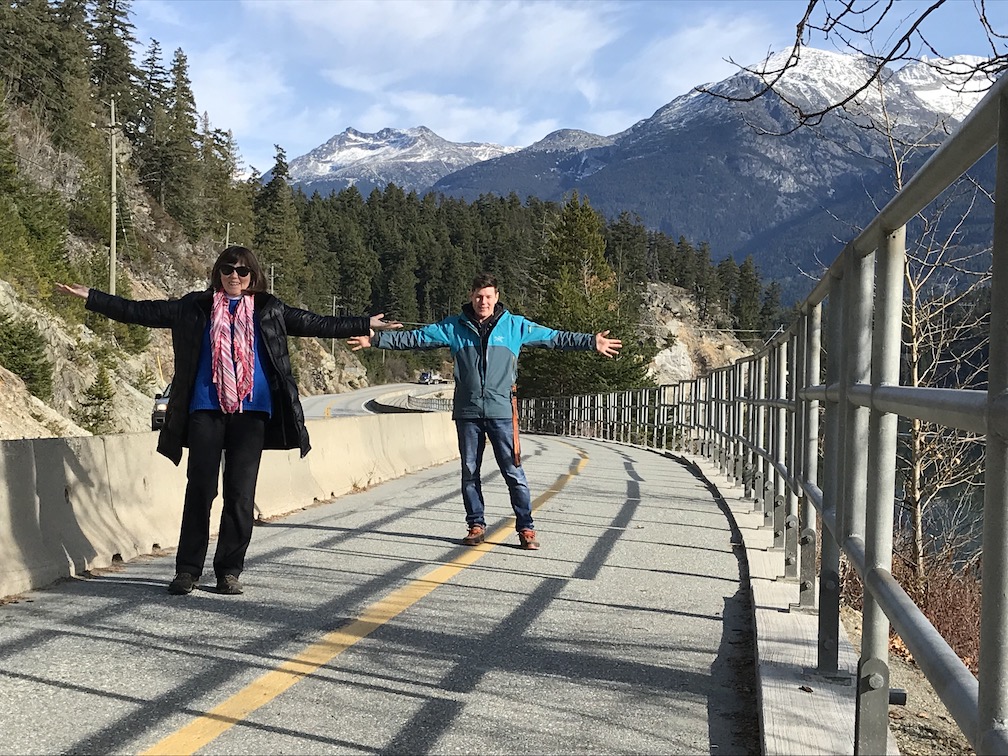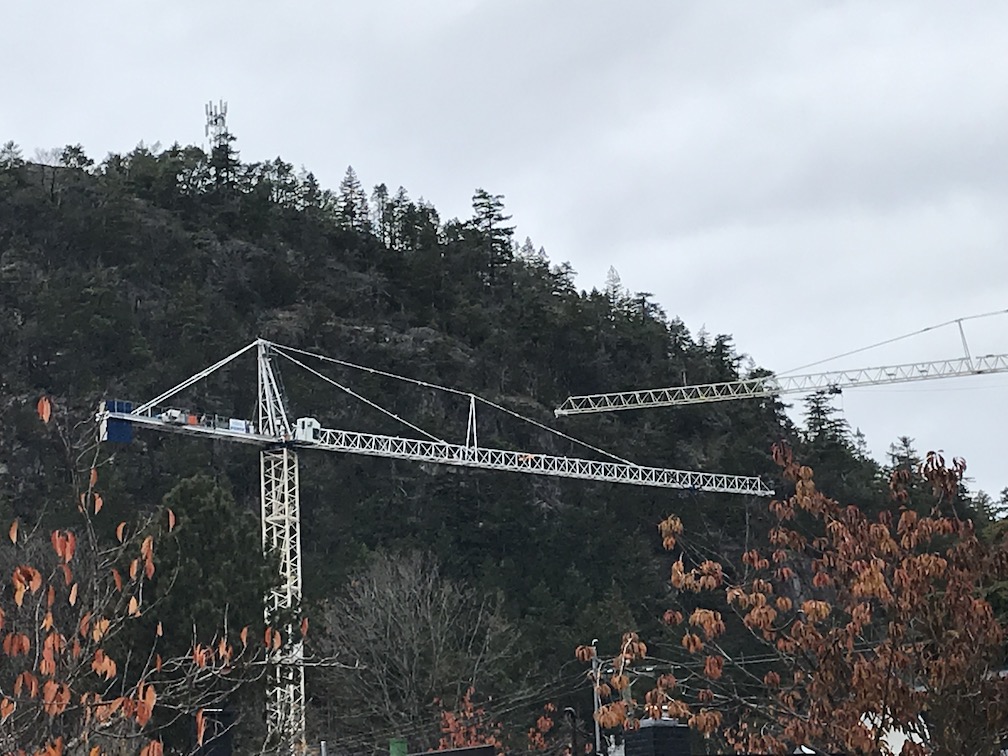 The Sea to Ski highway has conveniently placed viewing stations. We stopped at Horseshoe Bay for lunch. It's a lovely spot, picturesque with its views of ocean, busy with ferry traffic to outlying islands. In my nature shots, I often like to include traces of human intervention. These cranes gave a sense of scale to the mountain. One senses how precarious it is to build on these steep slopes, combined with the imperative to balance human activity with appreciation for the wonders of nature.