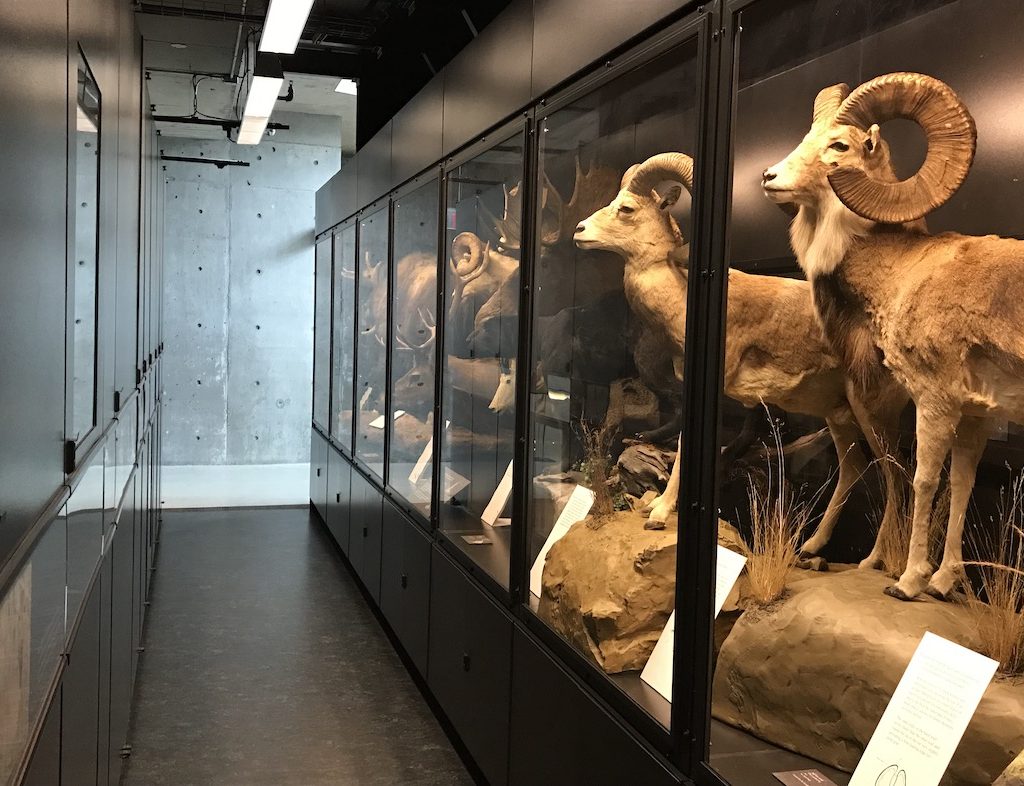 How is a museum like a morgue? The bodies inside have tags on their toes. That's the feeling I get walking through these pristine displays of bones and stuffed birds in the black-walled basement of the Beaty Diodiversity Museum on UBC campus. There's a sense of being in the storage vaults of a collection rather than being in a showroom.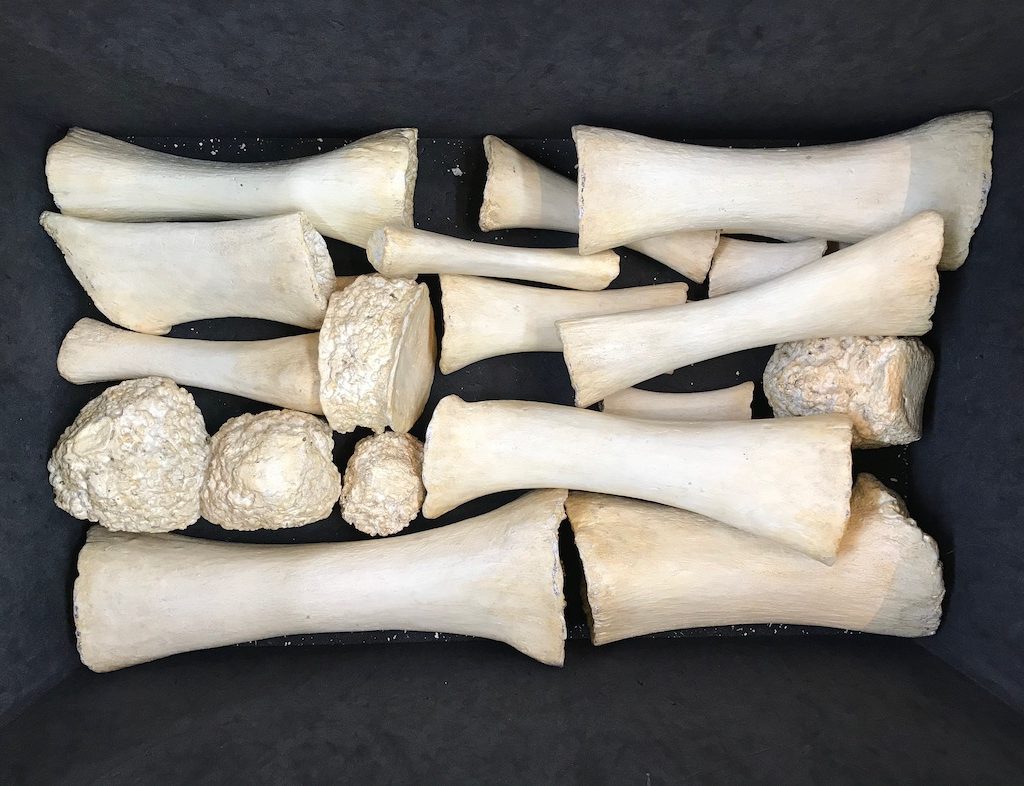 For example, these dinosaur bones are not assembled into some spectacular crowd-pleasing giant. Instead the bones are randomly tossed into a box that evokes an archaeologist's dig—the raw materials of a collection without layers of interpretation shaping the viewer's response. 
That's not all that makes this museum different. Bulrushes and other swamp-loving plants naturally purify water and so there's a channel of blue-green algae leading to the museum, winding its way through tall unmowed grasses and piles of compost.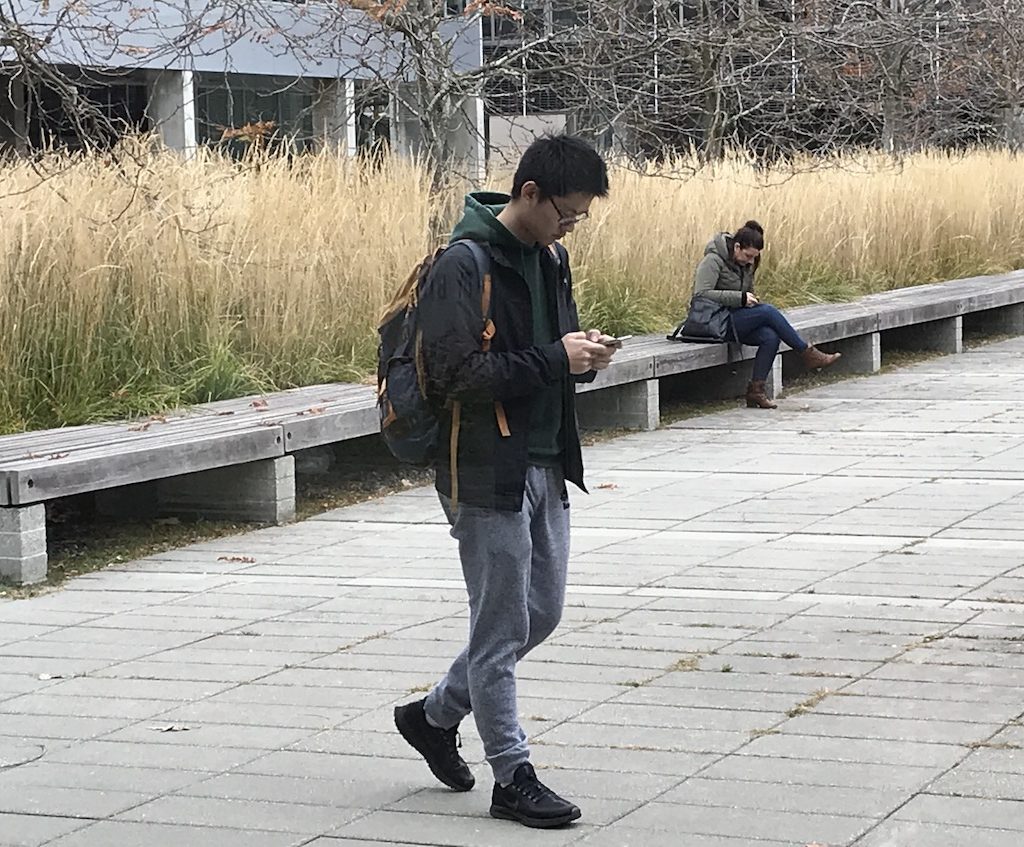 Outside the entrance to the museum, students preoccupied with messaging, pass fields of grass, swamp and brambles of trees. This urban wilderness makes everyone more relaxed, even those who don't quite know they're walking through it.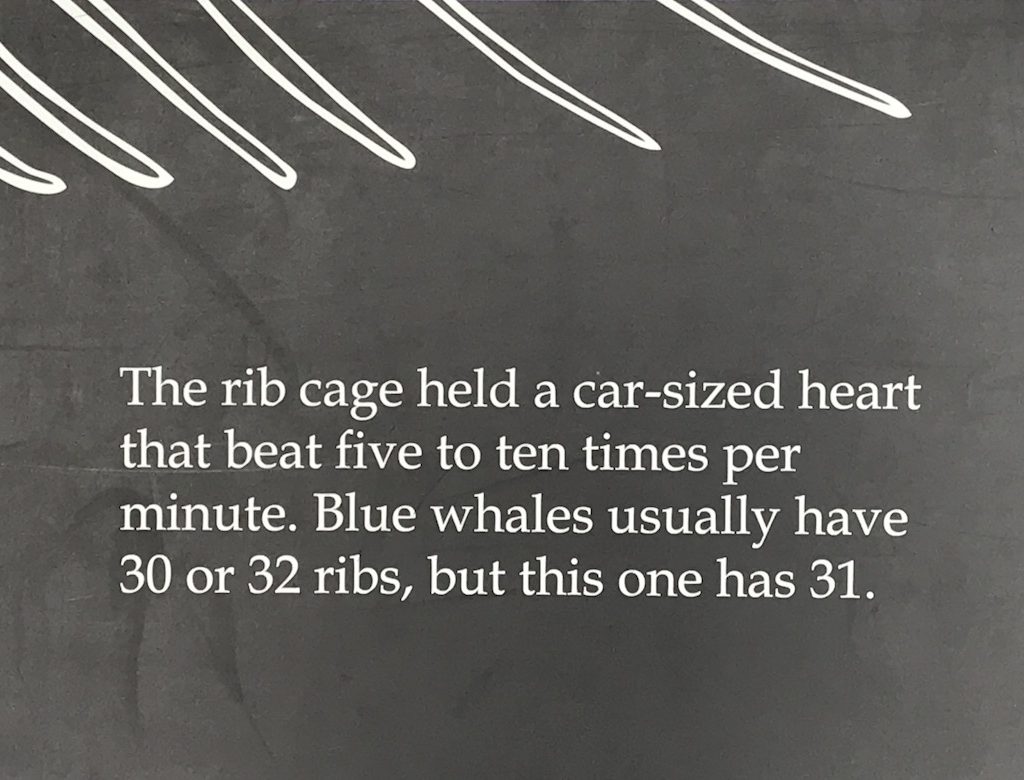 What's a museum without signage? Good communication uses striking details with comparisons to familiar things to help us grasp the wonders of whales and other creatures. This fun fact is placed near the blue whale skeleton hanging in the foyer.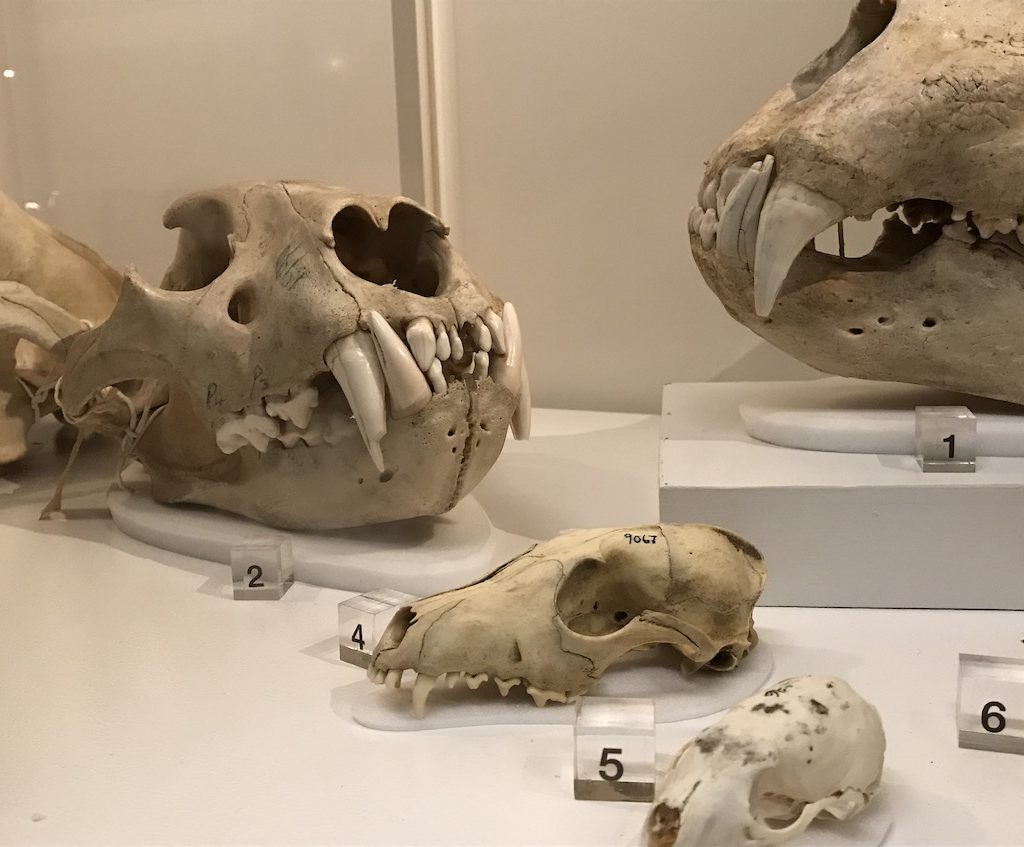 In keeping with the sense of being behind closed doors of a research facility, the curators have arranged long cabinets with pull out drawers containing specimens and explanations of current projects by faculty of UBC biology department. The focus is on relationships between creatures living in a shared environment rather than on individual species. You'd need to spend some time to appreciate the scope of the inquiries. The quick glance we had was fascinating.